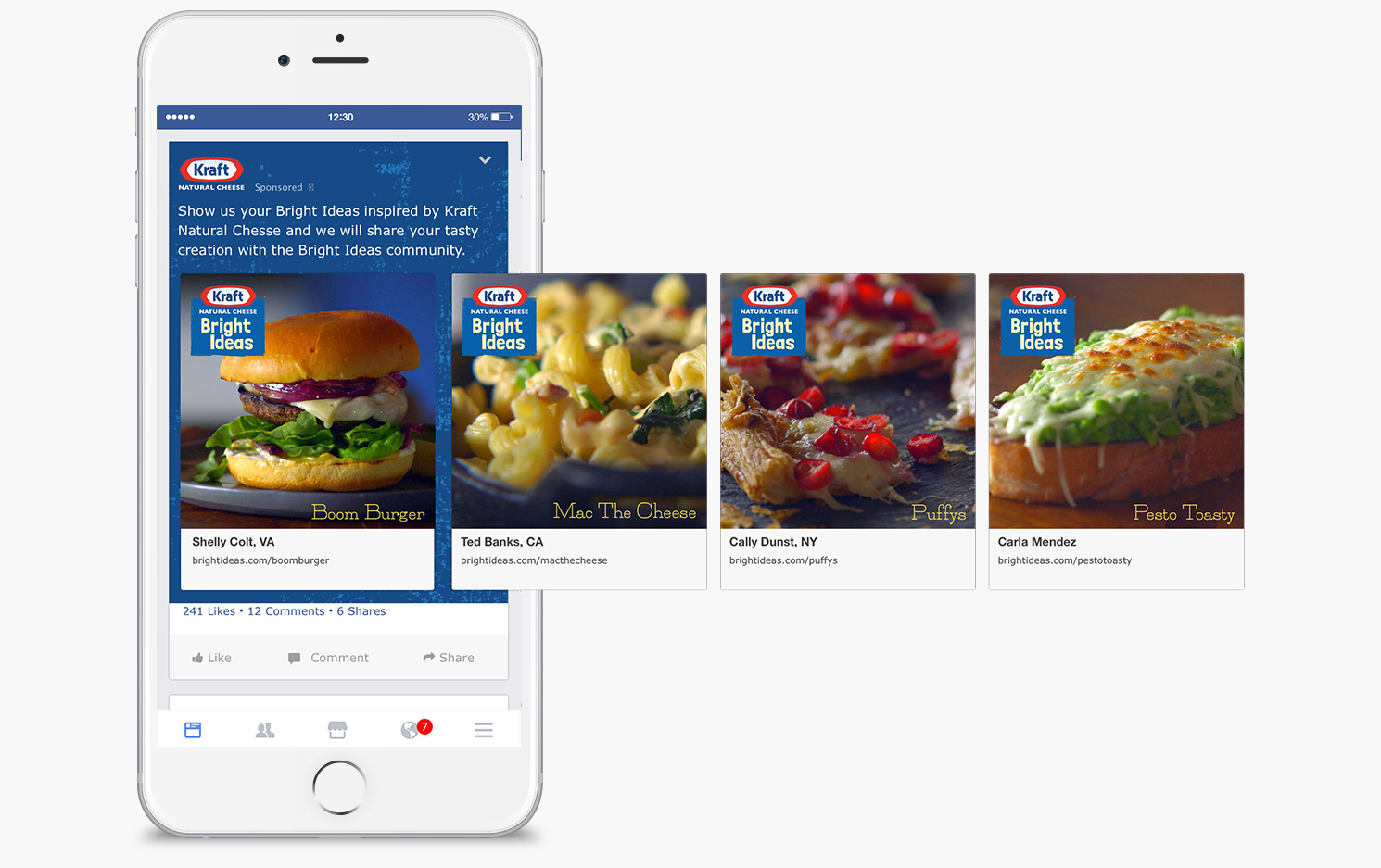 SINGLES
Inundated with negative PR and vicious on-line trolling, Singles needed to get the truth out there… We tackled this with a series of social posts and online videos (shot and edited by my team over a couple of days) that reintroduced our target to the facts, flavor and fun of the brand.
Facebook
NO KID HUNGRY SOCIAL ACTIVATION
We had no budget. Little time. And a need to trigger a donation of free lunches for less fortunate kids by getting people to respond on Facebook and Twitter. We shot this video ourselves, using an i-Phone and hit our goal of 10,000 free lunches in less than a week.
MIRACLE WHIP
It's not the healthiest of products. It has a polarizing flavor. How do you get new people to try it? Some mouthwatering online banners, with intriguing recipes, and lines as tangy as the product. Giving people some new Bright Ideas of their own.
NEWTONS
Newton's weren't exactly kid's favorite cookie and sales were stagnating. We decided to change the traditional cookie target and go after the older, Boomer generation. We got their attention by speaking in their language and offering them new flavors as a healthier snacking alternative. Kraft couldn't keep them on the shelves.